Closed: Human N.E.R.D.S. Clothing Co.
Location & Contact:
600 E Northern Lights Blvd., Suite 172
Anchorage
,
AK
99503
Email Us
View our Website
View our Facebook page
View our Instagram page
Shop Human N.E.R.D.S. Clothing Co. Online
Description:
Human N.E.R.D.S. Clothing Co.
Now located in the Mall at Sears
Human Nerds Clothing Co is founded by Anchorage local resident, Noel Agcaoili, and his passion for high-end street wear clothing. Inspired by a culture, the brands are considered a lifestyle project influenced by a variety of defining traits from punk to hip-hop, skateboarding to surf.
The philosophy behind Human Nerds Clothing Co is simple - human creativity through self-expression, cultivating diversity, and wearing authentic brands with quality.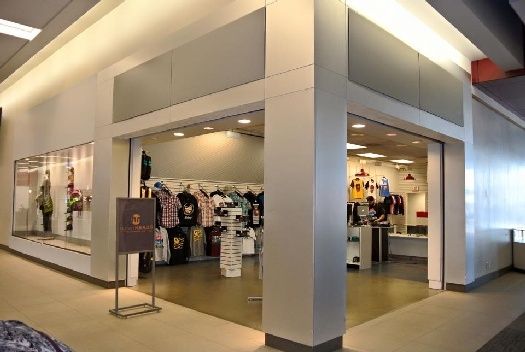 HUMAN (you) NERDS (Never Ending Radical DesignS)
In the works... Human Nerds Clothing Co custom shirts soon to come near you!
CLOTHING LINE / PRODUCTS
High-end street fashion wear to include brands Crooks & Castle, Diamond Supply, RCVA, LaClique Co, IM KING, Hundreds, Rivalry Club, Popular Demand, Sky Culture, Wet Ocean Clothing, Ilthy, Made Kids, Thousand MS, Connetic Life, and many more.
Hours:
Monday: Closed.
Tuesday: Closed.
Wednesday: Closed.
Thursday: Closed.
Friday: Closed.
Saturday: Closed.
Sunday: Closed.
Payment Options:
Cash, Visa, MasterCard
Report incorrect information