Northway Mall
Location & Contact:
3101 Penland Parkway Ste M1
Anchorage
,
AK
99508
907-276-5520
Email Us
Visit our website
View our Facebook page
View our Twitter page
Description:
Northway Mall
We have it all...
The Northway Mall in Anchorage, Alaska offers over 50 stores with convenient and free parking for our customers. Whether you are looking for men's or women's wear, giftware, jewelry, footwear, hair salons, travel assistance or great food, you will find everything at the Northway Mall.
The Northway Mall offers anchors and unique specialty shops giving the community a great selection of stores and services in one location. The Northway Mall hosts many activities and annual events. As a community center, we support local agencies that matter to you.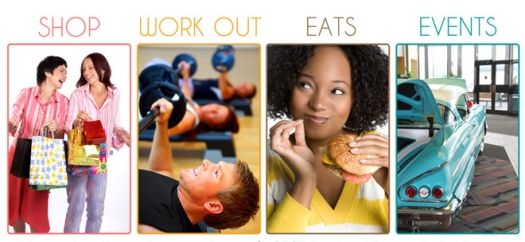 BUSINESSES
(Northside / Southside references nearest Mall Entrance.
A 1 Comics (Northside) 907-333-3388
Above the Zone (Northside) 907-929-0869
AK Pride
Alaska Impact Marketing -
DayInAnchorage
/
AnchorageNightOut
(Northside) 907-222-6995
Braids By Tee (Southside)907-242-0845
Burlington Coat Factory (Northside) 907-277-0120
Claires (Northside) 907-258-1787
Colortyme (Northside) 907-333-2121
Dollar Power Store (Northside)907-278-8999
Excalibur Sports (Northside) 907-277-7467
Fashion Wigs (Soutside) 907-276-1854
Felicity (Northside) 907-278-1600
Footlocker (Southside)276-4230
Fresh Look (Southside)
General Nutrition Center (GNC) Northside 907-276-4345
Gold Buyers at the Mall (Northside)
H & R Block (Northside) 907-646-9864
Ians Game Paradise (Southside) 907-351-5578
InStyle Salon (Northside) 907-770-5588
JoAnn's Fabric
Kaiser Locksmith (Northside) 907-278-2927
LA Nails (Northside) 907-272-2782
Land and Sea Aviation (Southside) 907-274-2544
Luxie Casuals (Southside) 907-279-2205
Lynn's Pulltabs (Southside) 907-279-9466
Northway Mall Barber Shop (Southside) 907-274-4482
Office Max (North End Anchor Store) 907-274-4703
Pathology Associates (Southside) 907-345-0004
Payless Shoe Source (Southside) 907-276-2320
Planet Fitness (Northside) 907-868-7600
Prudential Protective Services (Northside) 907-717-6284
Security National Properties (Northside)907-276-5520
Security National Servicing Corporation (Northside - Southside Upstairs) 907-274-1888
SuperCom (Southside) 907-272-3415
Swan Alterations (Northside) 907-276-2937
Urban Vibe (Southside) 907-929-9829
Veterans Affairs (Southside)
FOOD COURT
Carrs Safeway (North End Anchor Store)907-276-1720
Hood Wingz (Northside) 907-891-2274
Kava Pancake House (behind Carrs - Southside of Building)
Joy's Corner (Northside)
New Asia (Southside) 907-276-8846
PHO 1 (Northside) 907-258-5467
***** TBA ***** (Northside behind Office Max)
Starbucks (Located inside Carrs)907-339-5200
The Candy Store (Southside)
Hours:
Monday: 10:00 am - 9:00 pm
Tuesday: 10:00 am - 9:00 pm
Wednesday: 10:00 am - 9:00 pm
Thursday: 10:00 am - 9:00 pm
Friday: 10:00 am - 9:00 pm
Saturday: 10:00 am - 6:00 pm
Sunday: 12:00 pm - 6:00 pm
Payment Options:
Cash, Credit, Debit, ATM, Visa, MasterCard
Report incorrect information