Northern Knives
Location & Contact:
531 E. 5th Ave
Anchorage
,
AK
99501
907-569-1800
Email Us
View our Website
View our Other Website
Description:
Welcome to Northern Knives, in Anchorage, Alaska, home to Alaskan custom knives and the largest full-service knife store west of the Mississippi! We stock thousands of factory and custom knives, axes, tools, and unique Alaskan edges and gifts.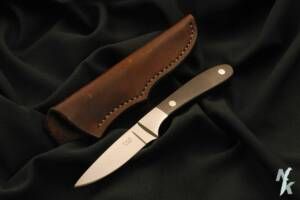 Robert Ball
Anchorage, AK
Bird and Trout
BG-42 Steel
Stainless Steel Bolsters
Carbon Fiber
Overall length 7 3/4"
Blade length 3 3/8"
$375
We stock thousands of all kinds of knives - we do not put them on this web site due to Internet redundancy and time constraints. We carry the following in stock: Benchmade,Kershaw, Randall Made, ZT, H&K, SOG, Emerson, Famars, CRKT, Spyderco, Bradley, Ontario, Chris Reeve, and many more. We also have a complete line of kitchen knives, including Shun, Wusthoff, Global, Forschner, Fallkniven, Kasumi, Bunmei, Citadel, and more!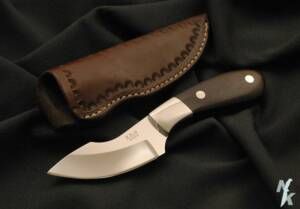 Robert Ball
Anchorage, AK
Little Bear
BG-42 Steel
Stainless Steel Bolsters
Green Linen Micarta
Overall length 6 7/8"
Blade length 3 3/8"
$385
Local and out of state customs that you will find listed on our site include: Microtech, Robert Ball, Gerber, Hank Kubaiko, Thomas Trujillo, Bob Merry, Joe Kious, Ryan Wilson, Rob Criswell, Herman J. Schneider, Darrel Ralph, E.G. Peterson, Vince Evans, Pat Crawford, and Brian Thighe.
If you see something youre interested in or just simply have a question,call us at 907-569-1800 or email us at northernknives@ak.net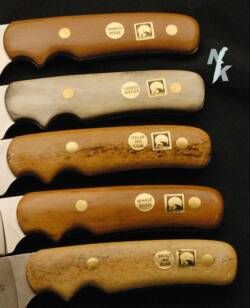 R&R Alaskan Knives
Anchorage, AK
"Hunter 3"
CPM-S30V Steel
3 3/4" Blade Length
8 7/8" Overall Length

Mammoth Bone* $269
Caribou Antler* $229
Stellar Sea Cow* $249
Whale Bone* $249
Walrus JawBone* $ Call for price

*Handles may differ from those pictured (above). All come with a leather sheath.



We sharpen all sorts of edges - knives, ice augers, scissors, garden tools, axes & hatchets, swords, and paper cutters, just to name a few.
Sample Prices:**
Knives $2-$3.
Hatchets and axes $4-$7.
Swords $15-$40.
Paper cutters $10-$25.

We give all of our returning customers a card that entitles them to a 20% discount.

**Prices may vary based upon complexity, size, and assembly of item.


Repairs and Modifications


We do some of this and some of that. Prices vary. Minor broken knife tips are usually repaired at no charge when we sharpen your knife. We tune pocket clips and make general adjustments for no charge.


Cleaning and Auto Spring Replacements


Cleaning and auto spring replacements usually runs $10-$20.


Custom Sheaths


We build a large assortment of custom Kydex sheaths here in the shop. Most sheaths run $25-$60, complete with attachments. Means of attachment utilize thumb-break snap loops, Tek-Locks, malice clips, and fixed belt loops. Completion is usually within one week. Military orders always take precedence.

Leather sheaths are built by a couple different local leather shops.





Video Courtesy of: Travel Guide



Hours:
Monday: 10am to 6pm
Tuesday: 10am to 6pm
Wednesday: 10am to 6pm
Thursday: 10am to 6pm
Friday: 10am to 6pm
Saturday: 10am to 6pm
Sunday: Closed
Payment Options:
Cash, Debit, Visa, MasterCard, Discover, American Express
Report incorrect information