Costco
Location & Contact:
4125 Debarr Rd.
Anchorage
,
Alaska
99508
907-269-9540
330 West Dimond Blvd
Anchorage
,
AK
99515
907-349-2335
View our Website
View our Facebook page
Description:
Costco Anchorage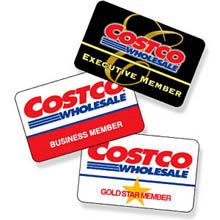 Costco had two locations in Anchorage, AK
DEBARR
Food Court - Phone:(907) 269-9539
Gas Station -
Hearing Aids - Phone:(907) 269-9540
Optical Department - Phone:(907) 269-9507
Pharmacy
M-F 10:00am-7:00pm
SAT 9:30am-6:00pm
SUN CLOSED
Phone:1(907) 269-9503
Tire Service Center - Phone:(907) 269-9522
DIMOND
Food Court - Phone:(907) 267-7119
Gas Station
Hearing Aids - Phone:(907) 267-7160
Optical Department - Phone:(907) 267-7112
Pharmacy
M-F 10:00am-7:00pm
SAT 9:30am-6:00pm
SUN CLOSED
Phone:(907) 267-7117
Tire Service Center - Phone:(907) 267-7111
SPECIALITY DEPARTMENTS
1 Hour Photo/Digital Prints
Auto Buying Program
Bakery
Executive Membership
Fresh Deli
Fresh Meat
Fresh Produce
Gas Station
Independent Optometrist Membership
Service Deli
Special Order Kiosk
Travel
WHAT IS COSTCO?
We are a membership warehouse club, dedicated to bringing our members the best possible prices on quality brand-name merchandise. With hundreds of locations worldwide, Costco provides a wide selection of merchandise, plus the convenience of specialty departments and exclusive member services, all designed to make your shopping experience a pleasurable one.
THE HISTORY OF COSTCO
The company's first location, opened in 1976 under the Price Club name, was in a converted airplane hangar on Morena Boulevard in San Diego. Originally serving only small businesses, the company found it could achieve far greater buying clout by also serving a selected audience of non-business members. With that change, the growth of the warehouse club industry was off and running. In 1983, the first Costco warehouse location was opened in Seattle. Costco became the first company ever to grow from zero to $3 billion in sales in less than six years. When Costco and Price Club merged in 1993, the combined company, operating under the name PriceCostco, had 206 locations generating $16 billion in annual sales.
Our operating philosophy has been simple. Keep costs down and pass the savings on to our members. Our large membership base and tremendous buying power, combined with our never-ending quest for efficiency, result in the best possible prices for our members. Since resuming the Costco name in 1997, the company has grown worldwide with total sales in recent fiscal years exceeding $64 billion. For additional information about Costco, download the Costco Story in a PDF format to learn more.
SHOP CONFIDENTLY
Membership:
We will refund your membership fee in full at any time if you are dissatisfied.
Merchandise:
We guarantee your satisfaction on every product we sell with a full refund. The following must be returned within 90 days of purchase for a refund: televisions, projectors, computers, cameras, camcorders, touch screen tablets, MP3 players and cellular phones.
TYPES OF MEMBERSHIP
Costco has three types of membership: Executive, Business, and Gold Star. Executive Members earn a 2% Annual Reward on most Costco purchases, and receive additional benefits on our member services. For information on Costco's member services, visit the services section of this site or call 1-800-220-6000.
ADDITIONAL MEMBERSHIP INFORMATION
For additional information and to learn about the Privileges and Conditions of Membership, please select the following link to read our Member Benefits & Costco Services brochure.
HOW DO I JOIN?
If you're not yet a member, you can add a membership to your cart and purchase online immediately. Membership cards will be mailed within 7-10 days. Costco members can also renew their memberships online and pay for their purchases and membership together. To join, select the membership link at the top of the page,
Or
Stop at the membership counter of any Costco warehouse, or call us at 1-800-774-2678 and we will fax a membership application to you. Bring the completed application and appropriate fees to the membership counter at any Costco or mail to: Costco Membership P.O. Box 34783 Seattle, WA 98124-1783.
Membership cards will be issued immediately when you apply in person, or mailed within 7-10 days after receiving the application in the mail. If you desire additional information, please contact our call center at 1-800-774-2678, or e-mail us.
BUSINESS MEMBERSHIP
Business Membership is available to all licensed businesses, nonprofit organizations, government agencies, farmers and ranchers. The $55.00 annual membership fee includes one household card per primary membership. Up to six additional Business Membership cards (add-ons) are available for $55.00 each, and include one household card per add-on. Business identification (business license, resale certificate, or three pieces of business ID) is required when applying for Business Membership. Business Members who wish to purchase for resale must provide the Costco warehouse membership counter with the appropriate resale information. As a service to our Business Members who purchase cigarettes for resale at the warehouse, we automatically provide your identity and your cigarette purchase information to all cigarette manufacturers' representatives. This information is used by cigarette manufacturers to PAY YOU on their incentive programs. Please inquire at the warehouse about the privacy policy concerning tobacco purchases.
GOLD STAR MEMBERSHIP
Gold Star Membership is available for individuals who do not qualify for a Business Membership. The Gold Star Membership is $55.00 per year, and includes one household card per primary membership. See the membership counter at your warehouse for additional information, or call us at 1-800-774-2678.
EXECUTIVE MEMBERSHIP
Executive Membership is our highest level of membership. Executive Members enjoy an annual 2% Reward on most Costco purchases, as well as additional values on member services, such as lower prices on check printing, payroll services and identity protection; an account bonus for money market and online investing accounts; free roadside assistance for vehicles covered through the auto insurance program; and extra travel benefits.
HOW DO I BECOME AN EXECUTIVE MEMBER?
If you're a Costco member, you can upgrade to an Executive Membership by calling 1-800-220-6000, or by visiting your local Costco warehouse membership department. The Executive Membership upgrade is $55.00 for both Business and Gold Star primary members, but will be prorated based upon the months remaining in your current membership. Your new membership card will be sent to you, along with a packet explaining the entire menu of business and personal services available in your state. Your Executive Membership card is valid at any Costco warehouse worldwide.
Hours:
Monday: Debarr 10:00am - 8:30pm / Dimond 10:00am - 8:30pm
Tuesday: Debarr 10:00am - 8:30pm / Dimond 10:00am - 8:30pm
Wednesday: Debarr 10:00am - 8:30pm / Dimond 10:00am - 8:30pm
Thursday: Debarr 10:00am - 8:30pm / Dimond 10:00am - 8:30pm
Friday: Debarr 10:00am - 8:30pm / Dimond 10:00am - 8:30pm
Saturday: Debarr 9:30am - 6:00pm / Dimond 9:30am - 6:00pm
Sunday: Debarr 10:00am - 6:00pm / Dimond 10:00am - 6:00pm
Payment Options:
Cash, Check, Credit, Debit, ATM
Report incorrect information