BTY Dental
Location & Contact:
1136 North Muldoon Road Suite 110
Anchorage
,
AK
99504
907-333-6666
4211 Mountain View Drive Suite 102
Anchorage
,
AK
99508
3565 Arctic Blvd Unit D1
Anchorage
,
AK
99503
Email Us
View our Website
View our Facebook page
Description: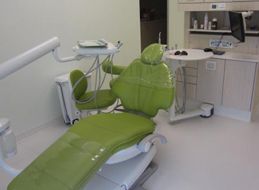 bty (Better Than Yesterday) Dental is located in Anchorage, AK
bty Dental currently has 3 locations to serve the greater Anchorage area, and will be opening their fourth location soon.
Better Than Yesterday Dental is named rightfully so by our core mission. We want to provide you with a better today. We believe in dentistry that goes beyond excellent dental care, beyond providing you with amazing customer service to the point of taking you to what truly matters, your life. We believe that through our hard work and passion we can create something greater than our dental group and that we can change the world, one smile at a time, starting with yours. At the end of the day our mission is not about us but rather about you.
Seeing the Bigger Picture. In some places proper dental care is only provided for a few days once a year and if you dont make it in those few days you have to wait until the next year. We want to eliminate that issue by having one free dental clinic for every fifty that BTY opens. This practice would be the site where a dental mission trip would normally take place however, we would occupy it year round. The fifty clinics would rotate each staff spending roughly one week in the free practice. This will give every employee an opportunity to help someone who truly needs it, benefitting not only the patient but the team member as well.
All men by nature desire knowledge. Aristotle. Patient education is something we strive to provide at bty DENTAL. Our goal is to supply you with the knowledge not only of the treatment you are receiving but the importance of that treatment to your overall oral care and health. It is easy to be told something by a medical professional but often more difficult to understand it. We want you to walk out of our practice with new knowledge that will help benefit you in the future.
Its never too late. While the clock is always ticking your time never runs out when it comes to allowing yourself what you need. Why not start with something that affects your everyday life? The results of an American Dental Association survey show that a persons smile is a more important physical feature than their eyes, hair and body. What does this mean? That you should have a better relationship with your local dentist. Start today, call 333-6666 to begin your new dental routine and face tomorrow with a brighter smile.
Services
We offer a comprehensive range of dental services. Click on a link below to find out more about the service you are interested in.
*General Dentisty
*
Restorative Dentistry
*
Cosmetic Dentistry
*
Dentures/Implants
*
IV Sedation
CLICK HERE TO DOWNLOAD NEW PATIENT FORMS
print them off, and bring them to your appointment. This will speed up your initial visit.
Hours:
Monday: 8:00 am - 8:00 pm
Tuesday: 8:00 am - 8:00 pm
Wednesday: 8:00 am - 8:00 pm
Thursday: 8:00 am - 8:00 pm
Friday: 8:00 am - 5:00 pm
Saturday: 8:00 am - 5:00 pm
Sunday: Closed
Report incorrect information