Reger Physical Therapy
Location & Contact:
510 W Tudor Rd Ste 10
Anchorage
,
AK
99503
907-677-9112
Email Us
View our Website
View our Facebook page
View our Google+ page
Description:
Reger Physical Therapy
Reger Physical Therapy
is a leading provider of physical therapy and rehabilitation services, wellness and fitness. We value the art of physical therapy and provide personalized care for our patients in a friendly and compassionate environment. We take the time to work with you to understand your individual needs and strive to improve your quality of life so that you can function at your optimal level.
The mission of
Reger Physical Therapy
is to serve Alaska by providing specialized, orthopedic physical therapy that:
Earns the trust of patients, healthcare providers, and current/future employees
Demonstrates compassion for people who are in pain and require help to recover from injury or illness, and Promotes hope for a future of improved function and the highest quality of life.
Services
Our dedicated physical therapists provide exceptional care and offer individual treatment programs for the following orthopedic services:
> Manual therapy for the spine and extremities
> Therapeutic exercise
> Work conditioning/hardening
> Post-surgical rehabilitation
> Balance and posture retraining
> Sports specific rehabilitation
Physical Therapists
MEET OUR EXPERIENCED STAFF
Cortland Reger - PT, OCS, ATC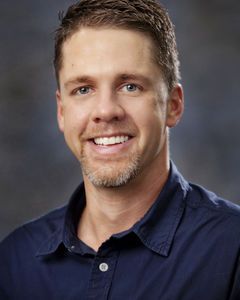 Cortland is a 13-year practitioner of PT in Anchorage. He graduated from George Fox University (Newberg, OR) with a BS in Athletic Training in 1997 and received his MS in Physical Therapy from Regis University (Denver, CO) in 2001. He has been a nationally certified athletic trainer since 1998 and completed his board certification as an Orthopedic Clinical Specialist in 2008. Cortland enjoys spending time outdoors camping and skiing with his wife, Michelle, and their three children. He is active in his church and volunteers with various local charities.
Tracey Blain - PT, CSCS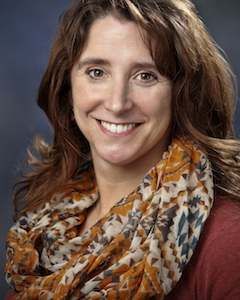 Tracey is a 16-year practitioner of PT. She graduated from Northern Michigan University (Marquette, MI) in 1994 and received her MS from Grand Valley State (Allendale, MI) in 1998. She has a comprehensive background in the evaluation and treatment of spinal and peripheral joint injuries and is a Board Certified Strength and Conditioning Specialist. Tracey enjoys camping and participating in outdoor sports with her husband and two children. She is an avid runner and holds a black belt in Taekwondo.
Shauna Boquist - PT
Shauna is a 9-year practitioner of PT in Anchorage. She graduated from The University of Arizona (Tucson, AZ) in 2001 with a BSHS in Physiological Sciences and received her MS in Physical Therapy from Boston University (Boston, MA) in 2005. Shauna has been practicing outpatient orthopedics with an emphasis on the spine and is experienced in the Kinesio Taping method. Outside of the clinic, Shauna enjoys spending time playing ice hockey, running marathons, hiking, and cross country skiing.
Patient Forms


Medical History Form | Statment of Financial Responsibility

Insurance
>We are a preferred provider for most major private insurance carriers.
>We accept Medicare, Medicaid, Denali KidCare, and Tricare.
>We accept Workers Compensation insurance and personal injury insurance after a motor vehicle crash.
>We will bill your insurance for you and we will work pleasantly with you in the collection of service co-payments, co-insurance and/or deductibles.


Hours:
Monday: 7:00am-6:00pm
Tuesday: 7:00am-6:00pm
Wednesday: 7:00am-6:00pm
Thursday: 7:00am-6:00pm
Friday: 7:00am-6:00pm
Saturday: By Appointment Only
Sunday: Closed
Payment Options:
Cash, Credit
Report incorrect information