Cattle Company Steakhouse
Reserve Online
Location & Contact:
300 West Tudor Road
Anchorage
,
AK
99503
907-562-2844
Email Us
Visit our website
View our menu
View our Facebook page
Description:
Cattle Company Steakhouse
Great for steak and so much more Cattle Company Steakhouse has built its reputation on providing a Genuine American Steakhouse experience to remember. Our Chefs are proud to serve only Black Angus steaks that are carefully aged, fresh-cut daily, and grilled over an open flame. Weather-beaten boards, enormous wooden rafters, and cowboy memorabilia create a rustic Western feel for the restaurant, but its the hearty food that draws people back time and again.
ALL OUR STEAKS ARE BLACK ANGUS BEEF, AGED A MINIMUM OF 21 DAYS FOR MAXIMUM TENDERNESS AND DEPTH OF FLAVOR.
Before they're served, we carefully hand-cut them to get to the freshest, tastiest beef. We grill them over an open flame to sear in that under-the-stars, over-the-campfire flavor. Just before they come off the fire, we brush them with our own seasoned butter to give them the extra richness that separates our steaks from the other guys.
Our other specialties include a variety of succulent seafood, fall-off-the-bone Baby Back Ribs and our famous slow-roasted Prime Rib. Whatever you're craving, we pride ourselves at Cattle Company Steakhouse for superior quality, friendly service, and great food. It's more than a tradition - it's our passion every day. Black Angus offers a full array of menu items that are naturally gluten free. Ask for their Gluten Free Trail Map.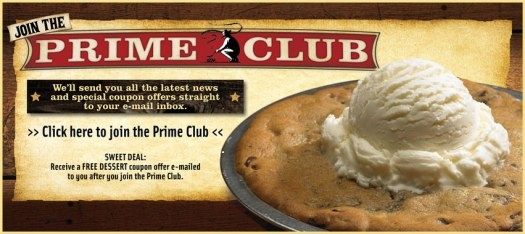 Receive a FREE DESSERT* for joining the Prime Club and a FREE STEAK DINNER* (with purchase of a 2nd entree of equal or greater value) on your 1st birthday as a Prime Club member!

You will also be the first to receive all the latest Black Angus Steakhouse news and special offers straight to your inbox.

*Please CLICK HERE for additional terms and conditions.




Hours:
Monday: 11:30 am - 10:00 pm
Tuesday: 11:30 am - 10:00 pm
Wednesday: 11:30 am - 10:00 pm
Thursday: 11:30 am - 10:00 pm
Friday: 11:30 am - 10:00 pm
Saturday: 12:00 pm - 10:00 pm
Sunday: 12:00 pm - 9:00 pm
Type of Meals Served:
Steak & Seafood

Lunch menu is available
Monday - Friday until 3:00 pm

Happy Hour
Monday - Friday: 4:00 pm - 7:00 pm
Payment Options:
Cash, Visa, MasterCard, Discover, American Express
Reservations:
Accepted
Report incorrect information