myThai Downtown
Reviews
Location & Contact:
333 W 4th Avenue Ste 228
Anchorage
,
AK
99501
907-333-0684
Email Us
View our Website
View our Menu
View our Facebook page
View us on Instagram
View our Anchorage PRESS Review
Description:
myThai Downtown
myThai Downtown Restaurant is Alaska's newest Thai restaurant located in beautiful downtown Anchorage, Alaska.
We specialize in Thai food ToGo take out orders and offer a pleasant, clean atmosphere and friendly customer service while you wait.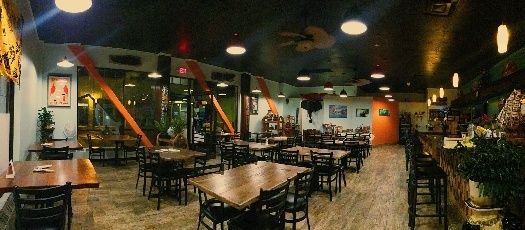 Our Thai food family recipes originated from southern Thailand decades ago on small island called Ko Samuai.
NO MSG
is added to our food, allowing us to serve authentic and healthy Thai food dishes to our customers. We also have a separate Thai vegetarian menu and offer gluten free soy sauce (upon request).
Brown rice is available for a natural/unrefined whole grain option.
Brown rice is the new white rice!
Substitutions are welcome and the spice level can be customized on menu items by request:
Mild Spicy *
Medium Spicy **
Hot Spicy ***
Very Hot Spicy ****
myThai Downtown Restaurant Thai restaurant in Anchorage, where you leave eating healthier. Enjoy!
Hours:
Monday: 11am - 9pm
Tuesday: 11am - 9pm
Wednesday: 11am - 9pm
Thursday: 11am - 9pm
Friday: 11am - 9pm
Saturday: Noon - 9:00pm
Sunday: Noon - 9:00pm
Type of Meals Served:
Thai food
ToGo take out orders
Veggie Fresh Rolls, Corn Cakes, Spicy Tofu Plate, and Kang Kiew Warn, Mythai Rangoons, Larb, Green Curry, Fresh Rolls and Drunken Noodles...
Price Range:
$$ up to 20 per meal
Payment Options:
Cash, Visa, MasterCard, Discover, American Express
Report incorrect information