Alaska Cake Studio Bakery & Boutique
Reviews
Location & Contact:
608 W 4th Ave
Anchorage
,
Alaska
99501
907-272-3995
Email Us
View our Facebook page
View our Twitter page
View our Yelp Reviews
View our TripAdvisor Reviews
Description:
Alaska Cake Studio Bakery & Boutique
We believe baking is an art. Dessert should look good and taste incredible!
We create shaped cakes, wedding cakes and cakes for all occasions. We require 3 day minimum for all special orders (there are a few exceptions to this policy) and minimum of 2 weeks for shaped cakes.
To book a wedding cake we require cake consultation that allows the wedding party to have 1 hour of our cake consultants attention and a cake testing.
We also provide week day delivery with a fee; weekend deliveries are taken on a case to case basis but normally reserved for wedding cakes.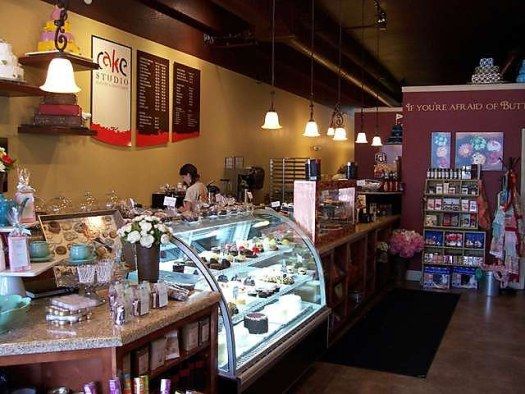 Hours:
Monday: Summer: 8:30 - 9:00 pm | Winter: 8:30 am - 6:00 pm
Tuesday: Summer: 8:30 - 9:00 pm | Winter: 8:30 am - 6:00 pm
Wednesday: Summer: 8:30 - 9:00 pm | Winter: 8:30 am - 6:00 pm
Thursday: Summer: 8:30 - 9:00 pm | Winter: 8:30 am - 6:00 pm
Friday: Summer: 8:30 - 9:00 pm | Winter: 8:30 am - 9:00 pm
Saturday: Summer: 10:00 am - 9:00 pm | Winter: 10:00 am - 9:00 pm
Sunday: Summer: 11:00 am - 7:00 pm | Winter: 12:00 pm - 6:00 pm
Type of Meals Served:
Cupcakes
Cakes
Cheesecakes
Quiche
Panini
Soup
Desserts
Gourmet Coffee
Price Range:
$ 10 or less per meal
Payment Options:
Cash, Visa, MasterCard
Report incorrect information