Alaska Dance Promotions
Location & Contact:
300 E Dimond Blvd
Anchorage
,
AK
99515
907-336-0333
Email Us
View our Website
View our Facebook page
View our Calendar page
Description:
Alaska Dance Promotions
Located in the Pink Mall on E. Dimond Blvd in South Anchorage.
Plenty of free parking in the lot.
Call us at 907-336-0333
Alaska Dance Promotions is your source for dance lessons, group dance classes, performance opportunities and event entertainment in every category of dance. With vision to promote dance teams, events and dance instructors throughout the State of Alaska - ADP provides a large beautiful studio space for dance and special events!
WHAT WE DO
Alaska Dance Promotions is the host of the largest dance festival in the State - The Alaska Salsa Festival. ADP also offers private dance instructor, group dance classes or performers for any event. We are here to provide you with the contacts, studio space, recommendations and shows. If you are looking for an opportunity to learn or perform dance, we are here to help you. Youth and Adult teams, couples and solo artist offering have the chance to perform in all dance forms.
HAVE FUN WHILE YOU GET FIT WITH ALASKA DANCE PROMOTIONS!
We have what you want: Group Dance Classes for adults. Dance classes for children. Private Lessons for individuals or couples. Small Group Classes for private parties. Choreography for your own special dance. Monthly Social Dance Parties. A chance to make new friends. Enhance your dating experience. Prepare for your wedding day.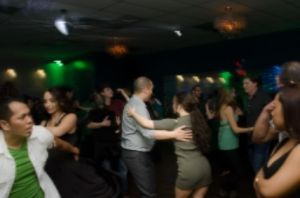 Alaska Dance Promotions Quick Links
PRIVATE LESSONS
GET WEDDING READY
DANCE STORE
SALSA PROGRAMS
KIDS DANCE
DANCE PROGRAMS
DANCE STUDIO RENTAL
DANCE TEAMS
Liability Requirements // A Studio Use Agreement to follow the rules and regulations for the studio must be signed by each person using the space, A Liability Release Form must be signed by all users of the studio. Please print form and bring to studio. Payments for events and private lessons are non refundable regardless of cancellations or no shows. Call for more information.
Hours:
Monday: 3pm to 10pm
Tuesday: 3pm to 10pm
Wednesday: 3pm to 10pm
Thursday: 3pm to 10pm
Friday: 3pm to 8pm
Saturday: 3pm to 8pm
Sunday: 6pm to 8pm
Payment Options:
Cash, Credit, Visa, MasterCard, Discover
Report incorrect information