Johnson's Tire Service - Denali St.
Location & Contact:
3330 Denali St
Anchorage
,
Alaska
99503
907-561-1414
Email Us
View our Website
View our Facebook page
JOIN OUR TEAM
Description:
Johnson's Tire Service - Denali St.
NOBODY BEATS OUR PRICES. GUARANTEED.
Here's how it works: Shop around, compare. If you find your tire size for less somewhere else, show us and we'll beat it. We'll even beat local competitor pricing on *auto service. Bring us a quote and we'll beat it by 5%. It's that simple and it's guaranteed.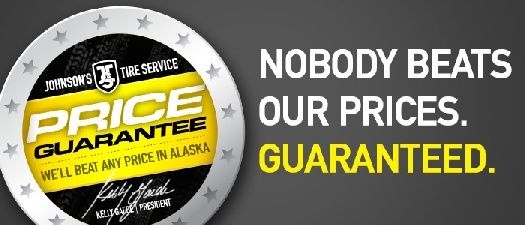 *Excludes Oil Changes
About JTS
We'd like to take the opportunity to tell you a bit about doing business at JTS. First of all we are family owned and operated. We are local and we love our state!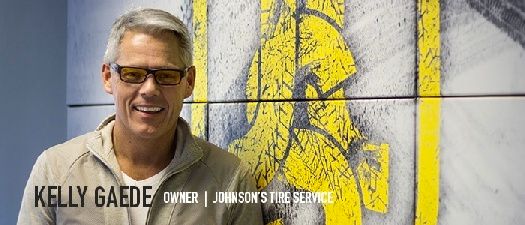 If your buying tires you'll receive the JTS Tire Package. This comes free and includes 12 month free tire replacement, free tire repair, free tire maintenance and discounts on future services like tire change overs, oil changes, auto details and more.
This level of service is a bit unusual in Alaska (we don't know of another tire company offering anything remotely similar) but we're sticking with it because...well...we look at our customers as people who we'd like to have long term relationships with, not as transactions.
We realize this doesn't have value for everyone. For those that are simply looking for the cheapest possible product, we'd like to extend an offer. If at any time you get tired of Costco lines, or simply like the idea of doing business with a company that is interested in serving you long after the sale, please give us a call. We'd love to hear from you and we're always here to help.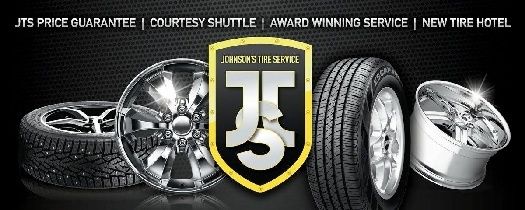 Services Offered
JTS is an automotive retailer of tires, wheels, brakes, shocks, struts, oil & lube services, and a variety of other automotive services. Visit any of our 5 locations in Alaska. And don't forget about our Pro-Wash Express at the Denali St. location in Anchorage.
Hours:
Monday: 8:00 AM - 6:00 PM
Tuesday: 8:00 AM - 6:00 PM
Wednesday: 8:00 AM - 6:00 PM
Thursday: 8:00 AM - 6:00 PM
Friday: 8:00 AM - 6:00 PM
Saturday: 8:00 AM - 5:00 PM
Sunday: Closed
Payment Options:
Cash, Visa, MasterCard, Discover
Report incorrect information